DocDelta helps companies in the healthcare ecosystem find and connect with the healthcare institutions and contacts that are most important to them.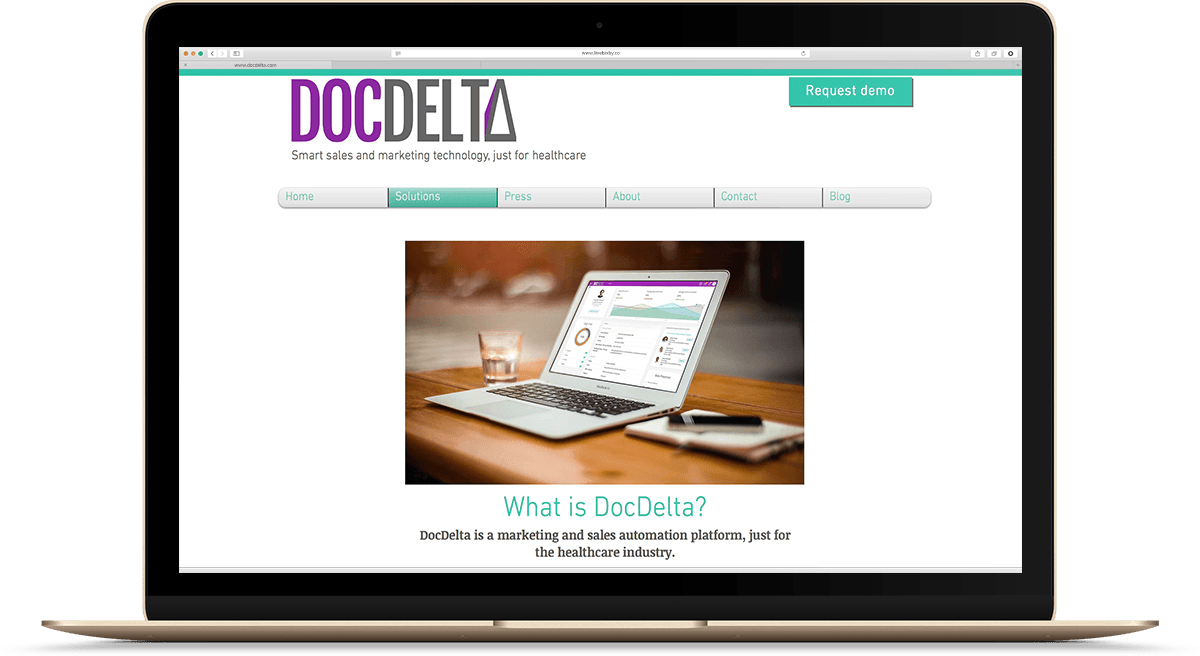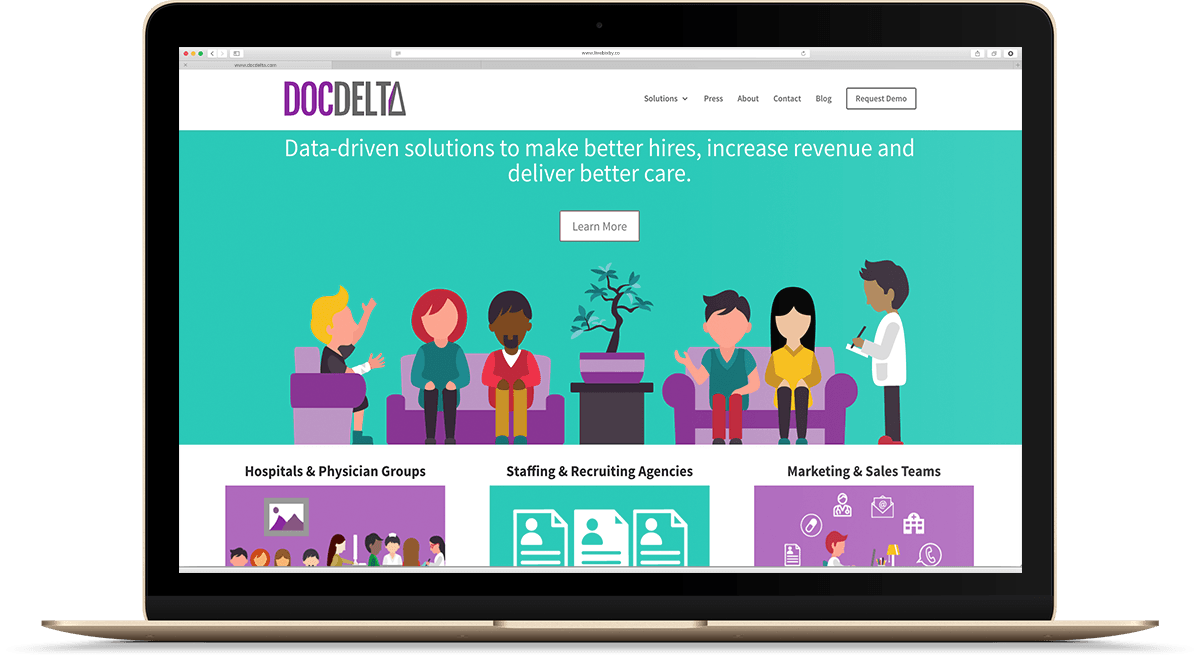 DocDelta needed their website updated to showcase the multiple products they offered. We used Divi, a theme builder for Wordpress. This was a sustainable way for the Co-Founder to maintain site with small edits until he required additional design consulting services.
Team:


Co-Founders
Business Development Associate
Designer
DocDelta's has multiple products that serviced different audiences in the healthcare industry—Hospitals & Physicians, Medical Staffing/ Recruiting, and Marketing & Sales Teams. 

Their previous site was text heavy and we were unsure if they were losing potential leads who might have been confused if the products were applicable to them.

Co-Founder with Business Development Associate worked out what language to use and how they would like to categorize it.

The decision to use illustrations to visually support the site was based on budget and the timeframe at hand. Plus their trade-show materials also utilized illustrations/icons.

The site was built in Wordpress. Divi, a theme builder for Wordpress was chosen as an economical and sustainable way to ease their team with editing/updates after the new site was completed.
With the new website, illustrations are customized to company colors and to show diversity. By supporting the text with custom imagery, it is clearer that DocDelta serves the health industry.

Their multiple audience can quickly access the information they need either by looking at the Solutions tab in the top navbar or the images below.